9 avril 2010
5
09
/

04
/

avril
/

2010
09:26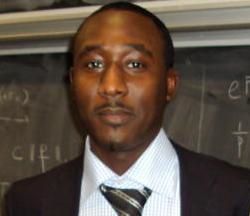 Chad's education sector is in rags. The goal of this paper is not to prove this point but rather to bring about solutions. We have to keep in mind the fact that the majority of Chadians live in rural areas and under the poverty line. Furthermore, education is anything but a priority for the nomads and countrymen. Work comes as a must for children. School is at best considered optional; sometimes it is even forbidden. So to speak, education in Chad cannot be explored without looking at the social implications. If the government and its social partners aim at reducing illiteracy rates, they must consider the poverty factor. They need to provide the families with the equivalent of the child's production, as well as creating a program in charge of advertising school. We need to make sure the parents, the chiefs of districts as well as the customary authorities are all aware of the importance of school. In other words, educating adults before educating children.
Once this task is accomplished, we have to ponder about the local issue. Too many a time, we hear that there are enough schooling facilities, that the problem is the lack of teachers. Wrong! We need more schools. This means more financial backing from the governments as well as the generous donators, but this is a necessary "evil."
Moreover, you guessed right: professors. Too often rural areas lack the teaching personnel. When available, they usually find themselves underpaid. The question of wages is fundamental if we are to educate the leaders of tomorrow. All this work and personal investment will remain futile if we can't find competent teachers, and pay them adequately.
To summarize, three major points need to be addressed: first, the education of adult with an emphasis on a change of mentality as well as compensation for the work done by the child, second, the local issue, and third, the teachers' earning which is a fundamental point.
Once those three conditions are taken care of, the State can start worrying about the syllabus, the importance of girls' education, and so on. Today, the department of education and its sponsors are trying to solve the problem, but too often, they skip major steps. Also, there is a deficiency of communication between the involved Departments. Illiteracy rates won't be reduced unless the Departments of Social Affairs, Health, Agriculture, Labor and Interior all work in common purpose to get back on the path of literacy. Rather than being a major problem dealt with by only a few civil servants at the Board of Education, it needs to become a priority for the government as a whole. We need to take a global approach for a global solution.