7 avril 2010
3
07
/

04
/

avril
/

2010
21:05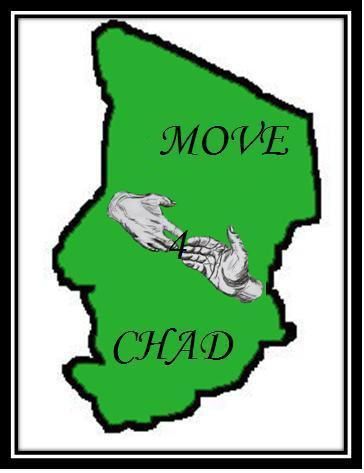 By the end of last week, a big movement was taking place in France and around the world: SIDACTION which aims at raising money in order to help fight HIV/AIDS in the long run. However, besides those few days of relative media frenzy, it seems that not enough people are concerned by the subsistence of this dramatic phenomenon – the HIV epidemic – in the world, and particularly in developing countries. We, at Move4Chad, refuse to abandon this fight and call on our generous support to mobilize in order to completely eradicate this calamity from the boundaries of Chad.
Indeed, according to a report by UNAIDS, prevalence rate of HIV/AIDS in Chad oscillate between 1.5 and 2% of the population. This rate could be considered relatively small compared to the ones in Swaziland and other countries in Southern and East African, which can attain, respectively, 40 and 30% of the population. However, it is obvious that we shouldn't marginalize seropositive people. We need to act and make sure they get the right treatment to improve their condition. Furthermore, prevention is key, in order to avoid contamination.
Moreover, Move4Chad needs to elaborate an ambitious plan that will help alienate any future intrusion of HIV/AIDS in Chad. Let us not forget about the 6th MDG (Millennium Development Goals) which was established in 2000 by the UNDP (United Nation Development Program). It aims at stabilizing the HIV/AIDS prevalence rate in developing countries from now to 2015. Thus, Move4Chad and other leading organizations need to develop a plan of action to stabilize HIV/AIDS progress, first, and help reduce its advancement at last.
This plan of action will take place in several steps, and its speed of execution will naturally depend on the willingness of its officers as well as the generosity of its donators:
-A focus on prevention, especially in rural areas. We must eradicate those false ideas about HIV/AIDS transmissions means. Also, by means of courses, billboards, and videos, we need to teach our poorly educated brothers and sisters' ways to protect themselves against this plague. Furthermore, we need to make condoms more accessible to people, the one in rural areas as well, by lessening the prices and augmenting the distributions spots.
-Financing treatments and creating health facilities exclusively for seropositive people. It is fundamental that NGOs such as Move4Chad receive enough donations to provide tri-therapy for seropositives (those treatments are difficultly accessible and expensive, relatively to Chad's GDP) and help hundreds of people extend their life expectancy.
-A contribution to the HIV/AIDS vaccine research. Obviously, this contribution will come in a more general framework. However, it could be one of the inputs that will help researchers find a vaccine and make it available on a global scale. A global problem invites a global solution.
In order to continue charitable work started by Sidaction, Move4Chad make itself available as an inescapable partner in the fight against HIV/AIDS in Chad. We call on your generosity and philanthropy so that no Chadian child will ever be touched by this calamity.