25 mars 2010
4
25
/

03
/

mars
/

2010
23:09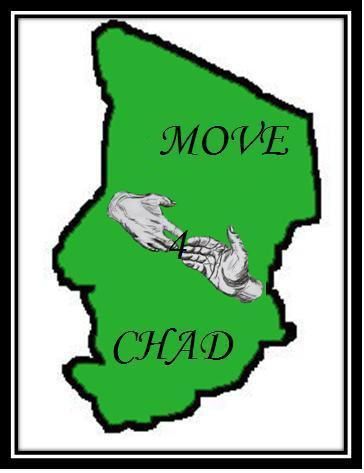 There are two months ago, we established the association Move 4 Chad, the fruit of careful reflection and a commitment rooted in righteous ideals. The association, located above the temptation of any ideological bias in favor, aims to promote action to develop this huge Central African country that is Chad. Our original idea was to Chad to escape the economic misery and social conditions in which it is encased in more than four decades, and that through humanitarian aid to the needy of this vast country of nearly eleven to twelve million population. For too long, the hatred and fear of others have prevented us unite for a noble cause, to unite together to contribute to building a prosperous nation in Chad. Too long we have been afraid to commit ourselves, lest our ideals are misguided for political or ethnicized. Too long we have thought that Chad could never extricate itself from its incessant quarrels, that the Chadian people could never come together to fight rather than fighting to divide annihilated ...
But today, I realized that many of you were no longer afraid. And while some were still having reservations, we're very loathe them soon. For we have seen, through your messages of encouragement, that you were ready to rally around a cause that aims to serve all Chadians without exception. And today, we must thank you. For the fervent support that you all sent to Move4Chad proves the most cynical Cassandra that Chad is not condemned to eternal misery and children of the Chadian people may still believe in dreams of peace and happiness. Today, we are ready. We are finally ready to sit together at the big table of brotherhood and to reach out to our neighbors, whatever their religion, whatever their ethnicity, regardless of political affiliation. We are finally ready to reach out to our enemies of yesterday and that whatever our tears, our old grudges and our mutual hatred. Because, yes, all together, through this immense sense of renewal Move4Chad what we can unite our forces and our skills to care for our mothers, educating our children and rekindle the flame of hope in the heart of those who had lost far too long. And for all this, the office Move4Chad and especially myself, must thank you once again with the greatest deference.
But I can not conclude without thanking my forum the other actors who made possible this great launch of what it Move4Chad. Yes, I would be absolutely unfair to fail to acknowledge these NGOs, associations of French civil society, these people come from around the world who have been kind enough to come rarely contribute to the development of a land which does is not originally theirs. And these children that we saved from malaria and illiteracy through the actions of Move4Chad never forget those who once Deign turn their eyes towards their small compassionate person. If in future we all hope near Move4Chad located in key partner in humanitarian regarding development assistance to Chad, we will have much to you.
Despite all this, time is not to satisfécits grandiloquent. If little has been done and as yet to build. We are still an oasis of hope in a desert of pain. Therefore we must not relax our efforts, we need to show constant in promoting actions of our association and in bringing new ideas to bring the country out of the rut of Sao. We still need gain adherents, and that is why you must talk about our project to your friends, family, friends and acquaintances to convince them to contribute to Move4Chad. Each input can be considered useless. For each contribution will perhaps be a drop in the ocean, but this drop of water that the ocean will decrease in size and will bring a little joy in the heart of the Chadian drowned since too long in the throes of war, malnutrition and underdevelopment.
The President
Mohamed Saleh